< Back to chainsaws
Shindaiwa 341AC Rear Handle
341AC
Powerful 34.4cm³ all round chain saw with auto choke. Fitted standard with 14″ (35cm) guide bar.
$579.00
The Shindaiwa 341AC has been balanced to provide power with ultimate ease of use. The AC stands for Auto Choke; a solenoid valve in the carburetor controls the amount of fuel depending on the engine temperature, providing optimal levels as you work. Combine this with i-start technology for easy starting and you have a saw that gets through jobs quickly and effortlessly.
Auto choke.
The auto choke solenoid valve gives several benefits:
Controls amount of fuel depending on the engine temperature.
No choke lever activation is required.
Engine start with primary pump and recoil starter gets to work faster.
Automated system ensures optimal fuel supply and no risk of carburetor flooding.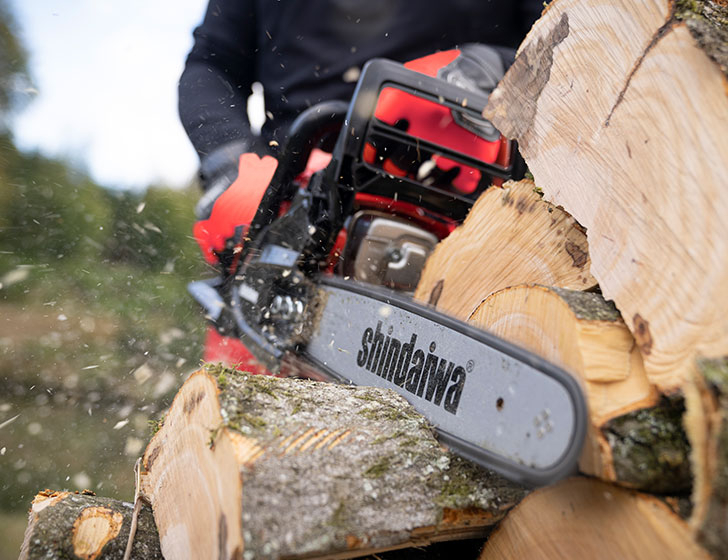 Light weight and rugged.
Compact, lightweight and rugged. At just 3.8kg and packed full of power, you will get through jobs with ease.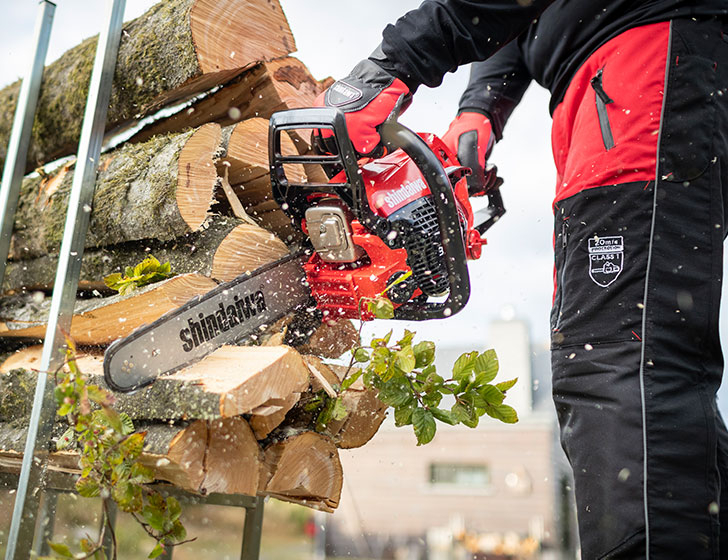 Features to increase your productivity.
The Shindaiwa 341AC is packed with features to make your job easier:
Momentary switch for quick and easy engine restart.
i-Start for reduced effort starting.
Transparent fuel tank for easy level checks.
Side access chain tensioner for quick chain adjustment.
Automatic clutch-driven oiler to keep chain lubricated and to hold chain oil discharge while idling.
G-Force Engine Air Pre-Cleaner reduces engine exposure to dirt and debris for less maintenance and longer life.
Icing plug for improved acceleration in cold conditions.
Roller style chain catcher.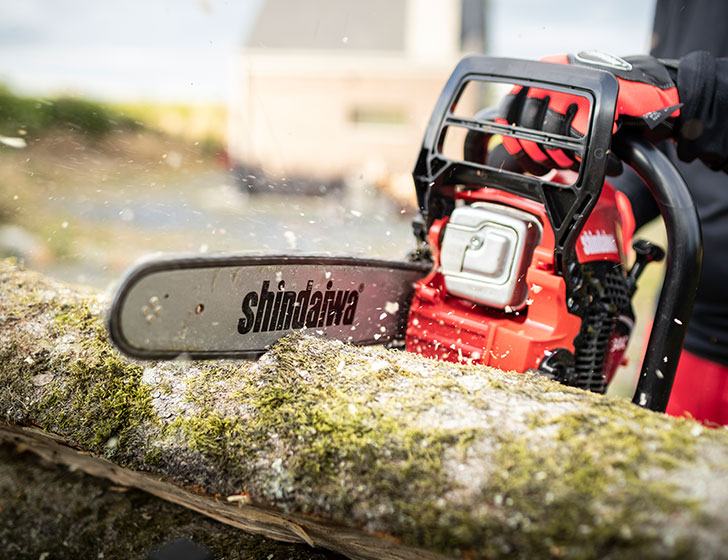 Easy start
Shindaiwa's patented system for effortless starting.
Ease of use
Power on and get to work. Intuitive controls and features make your job a breeze.
Ergonomic
Designed to maximise efficiency and comfort.
Technical Specs
| | |
| --- | --- |
| Make | Shindaiwa |
| Model | 341AC |
| Country of Manufacture | Japan |
| Dry Weight (kg) | 3.8 |
| Bar Length | 15" |
| Engine Size (cc) | 34.4 |
| Output | 1.5 |
| Domestic Warranty (Years) | 5 |
| Commercial Warranty (Years) | 2 |
| Starting System | Pull Start |
| Power Source | Petrol |